July 7 2012 – Montreux: Montreux Contemplates an Expansion of the Connection
|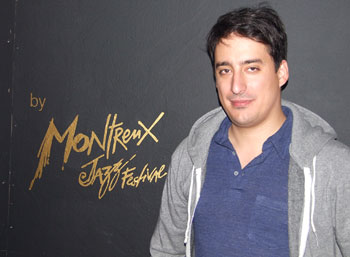 The triple launch at the Montreux Jazz Festival was the fourth year in a row with Danish bands at the legendary festival. However, Alexandre Edelmann, the festival's Head of Creative Content, Brand & Development is not "fed up" with Danes. On the contrary, he would like to expand the collaboration in the future.
– "For one thing I'm thinking about how we might develop the Danish presence at the festival. It might be Danish design, which is doing really well internationally. Or food – so that there was an actual Danish section at the festival. Or something similar…"
– "Or one might imagine that we enter into closer collaboration with NOMEX (the association of Nordic music export offices, ed.) to build on the Scandinavian angle", says Edelmann, who took cues from the SPOT Festival line up in 2011 and 2012 when selecting the three acts for this year's Montreux Jazz Festival.
– "I fell for Bon Homme head over heels at SPOT 2011 – he is just so original, and since he couldn't be here last year, he simply had to be in the line-up this year. It's the same with Giana Factory, who I saw last year and who have subsequently made quite a name for themselves as a cool live act down here. Asbjørn is from this year's SPOT line-up and he has tremendous potential and a really great charisma", said Edelmann before the Danish bands went on stage.