July 7 2012 – Montreux: The new Danish Sounds at The Montreux Jazz Festival
|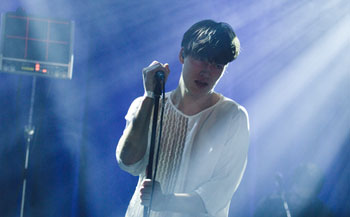 On Saturday SPOT On Denmark will take over the stage in Montreux Jazz Café. It is the fourth year in a row that the Montreux Jazz Festival presents the cream of new Danish music with international potential. 
As usual the Montreux Jazz Festival went to the SPOT Festival in Denmark this year and handpicked Asbjørn. Bon Homme and Giana Factory for their part were selected on the basis of their 2011 SPOT gigs.
Asbjørn is a completely unknown quantity internationally. In fact Montreux will be his international debut – so how is that for fresh and brand new? However, there has been quite an international buzz around his hand-played electro pop despite the fact that only three months have passed since the debut album was released in Denmark. A German tour has been scheduled for October and a record company contract is also on its way.
Bon Homme
 is a solo project created by Thomas Høffding, bass guitarist and singer of WhoMadeWho, with whom he has acquired plenty of international experience. However, when going on stage as Bon Homme, his genre is electronica with radio-catchy hits and great tunes. Even though he is only beginning to step up his Bon Homme career, both the German and the Swiss audiences have long since taken him to their hearts. An international winter tour is in the melting pot.  
For Giana Factory the concert at the Montreux Jazz Festival will be the conclusion of a long period of concerts in numerous European countries – including Switzerland. Together the three young women, whose music tastes of cool vocals, electricity, and electronics, create small, atmospheric noir pop gems that have won them plaudits from both Pitchfork and Nylon Magazine. 
SPOT On Denmark at the Montreux Jazz Festival:
Asbjørn, Bon Homme, Giana Factory 
Montreux Jazz Café

Saturday July 14 2012, at 10 PM: